RoboScope
Pathology
Microscopy at the
digital level
RoboScope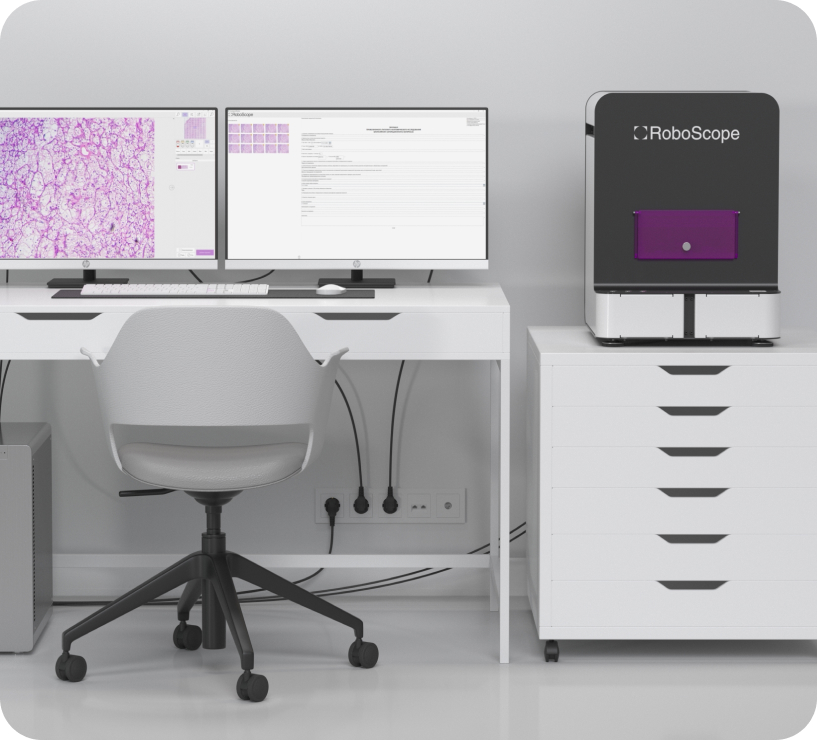 Digital microscope system
RoboScope scans histological and cytological preparations by moving them with a three-axis robot platform in front of the microscope objective.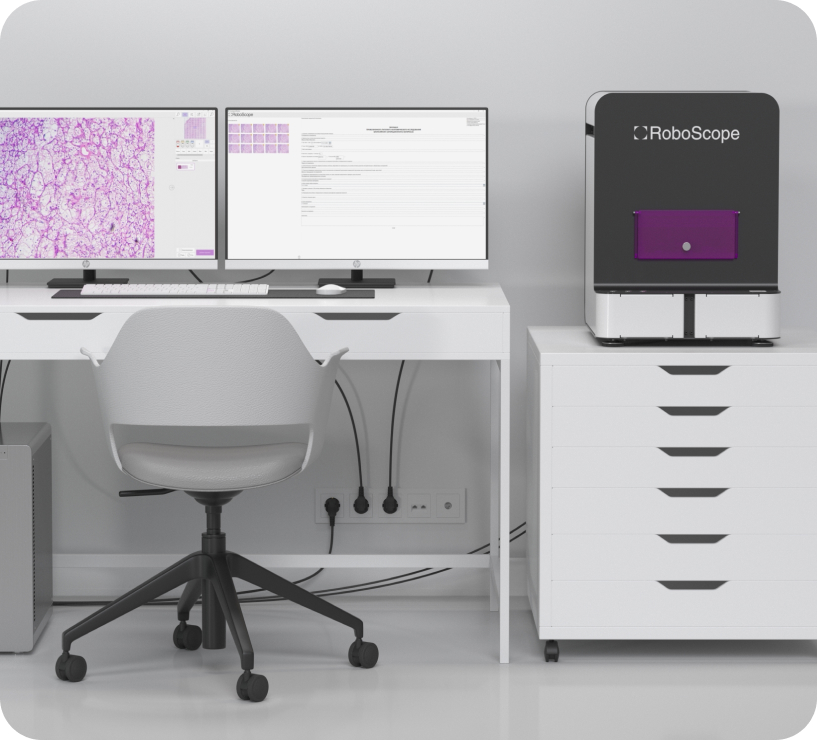 Of the total number of histological preparations, they are digitized due to problems in pathomorphology.
In the field of pathomorphology
Problems
01
Transportation and storage
As well as lack of space and limited shelf life of drugs
02
Outdated fleet of vehicles
Also low rates his updates
03
Acute staff
shortage
And high compatibility by position
04
Lack of access to information
For doctors and clinicians
05
Shortage of inexpensive Russian solutions
For digitization of histological preparations
06
No cloud
system
For storing and transmitting digitized data
Solution.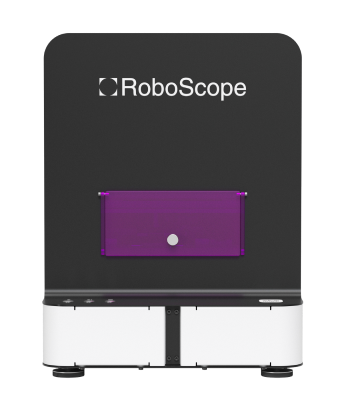 RS Slide
Manager
RS Slide
Stainer
RS Digital
scanner
RS Viewer
Benefits of RoboScope
Open DICOM format
Affordable price
Flexibility and opportunity of deep integration
Building Ecosystem
Use cases
1/4
RoboScope
digital scanner
The central component (ecosystem) of RoboScope, providing three scenarios of use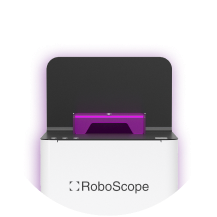 Analysis of the preparation according to a given number of fields of view
Identification of pathologies
Artificial intelligence integration
2/4
Artificial intelligence integration
+
High speed
The ability to instantly influence the research process
-
The ability to instantly influence the research process
Dependence on specialists
Preparation analysis
using a computer
Explore the image by a
doctor on a 4K monitor
Conclusion on the template of the
Uniform State Health Information System
3/4
Robotic Microscope Station
+
High speed
The ability to instantly influence the research process
-
Not suitable for all cases
No "digital footprints"
Full-format scanning under the supervision of paramedical staff
The conclusion is drawn up by a pathologist on a digital copy of the preparation
4/4
Full size scan (WSI)
+
Full digital copy
Can be re-explored
Need only paramedical staff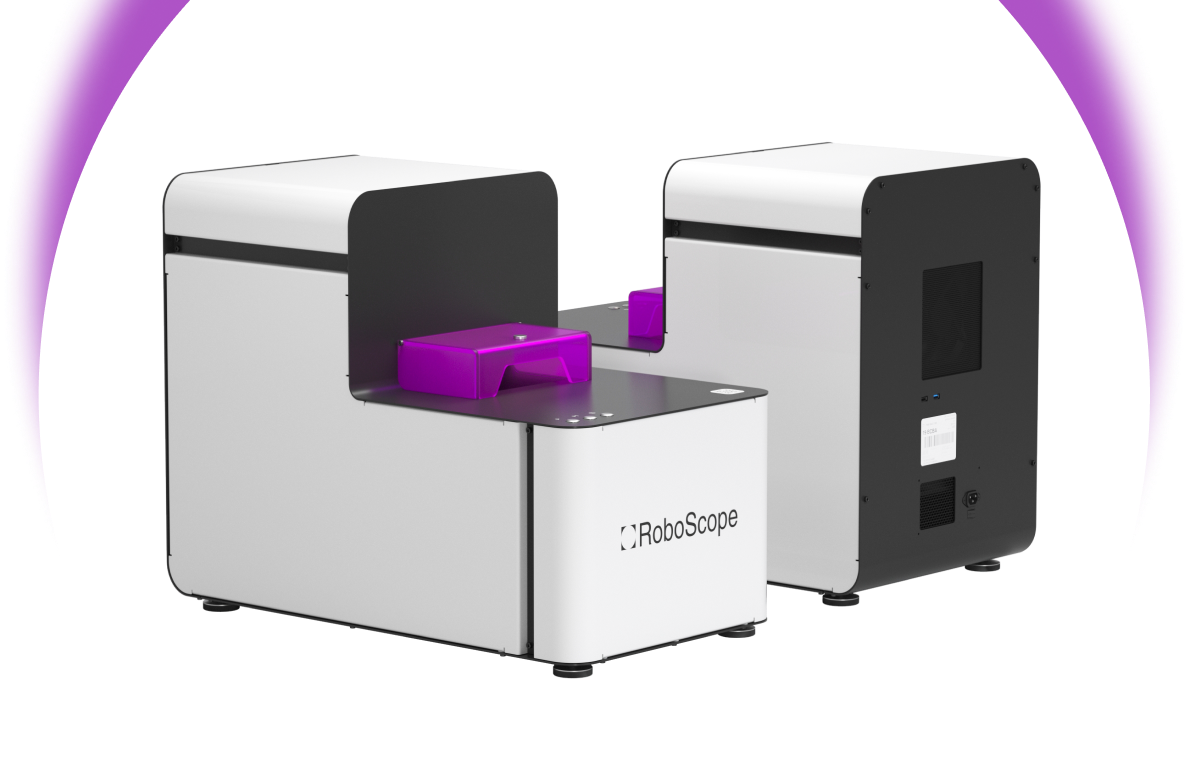 RoboScope
Slide Manager
Robotic feeding system and storage of slides, increasing the throughput of digital scanners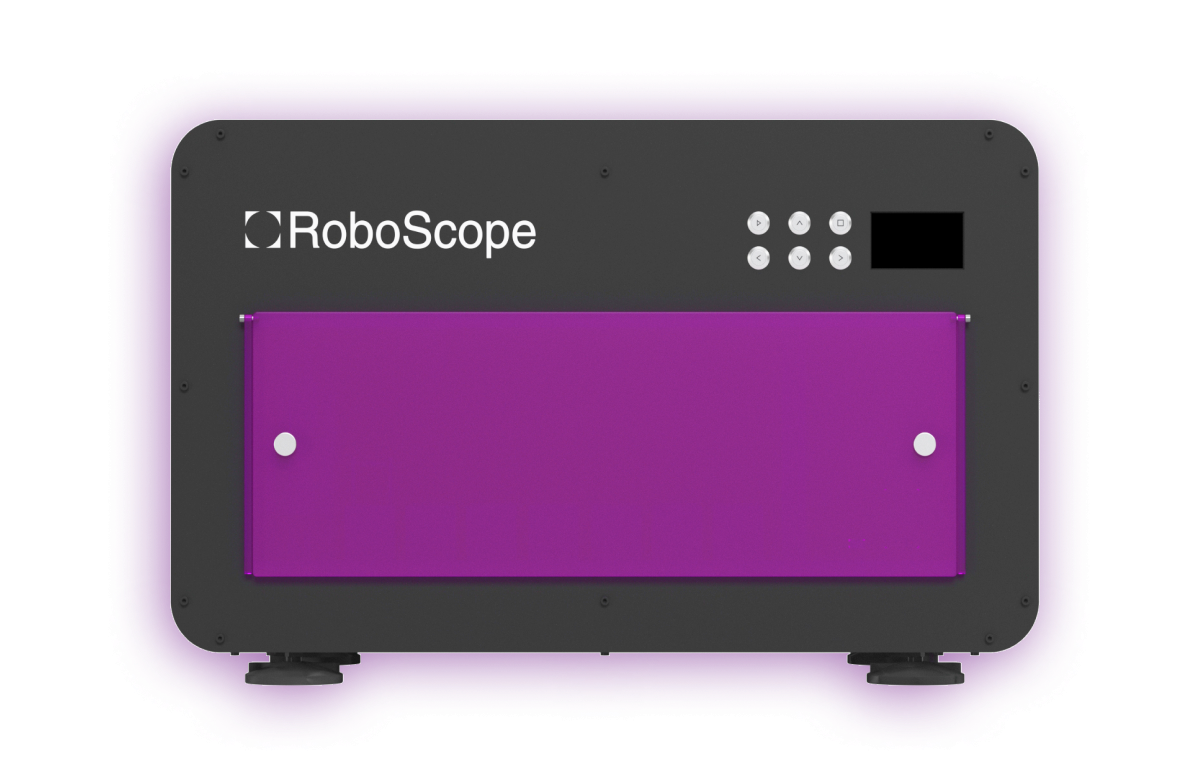 RoboScope
Slide Stainer
Robotic system for staining and dehydration of histological preparations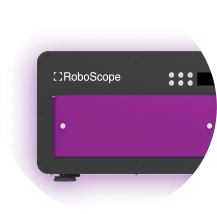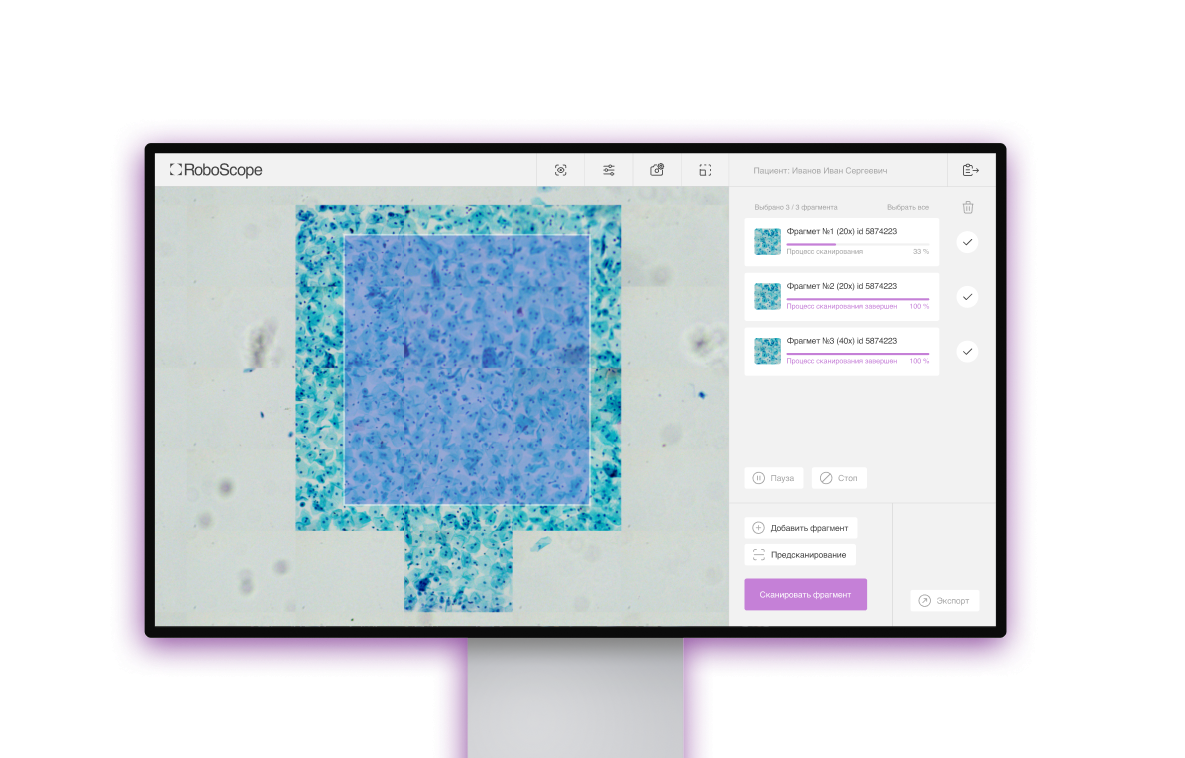 RoboScope
Viewer
View digital imaging medical data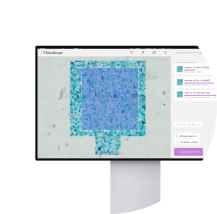 Pathomorphological
departments
Forensic centers
Reference centers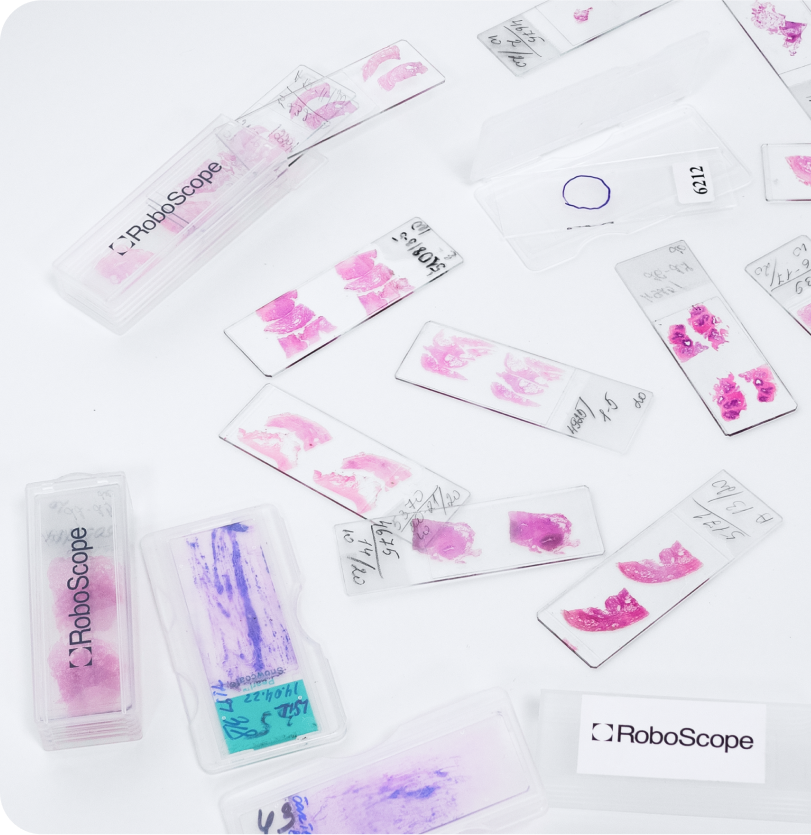 Oncology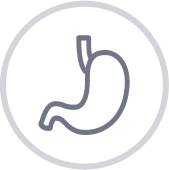 Gastroenterology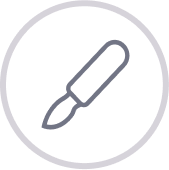 Surgery
Pulmonology
Proctology
Dermatovenereology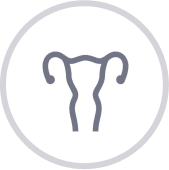 Gynecology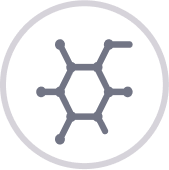 Pathomorphology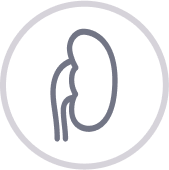 Urology
Others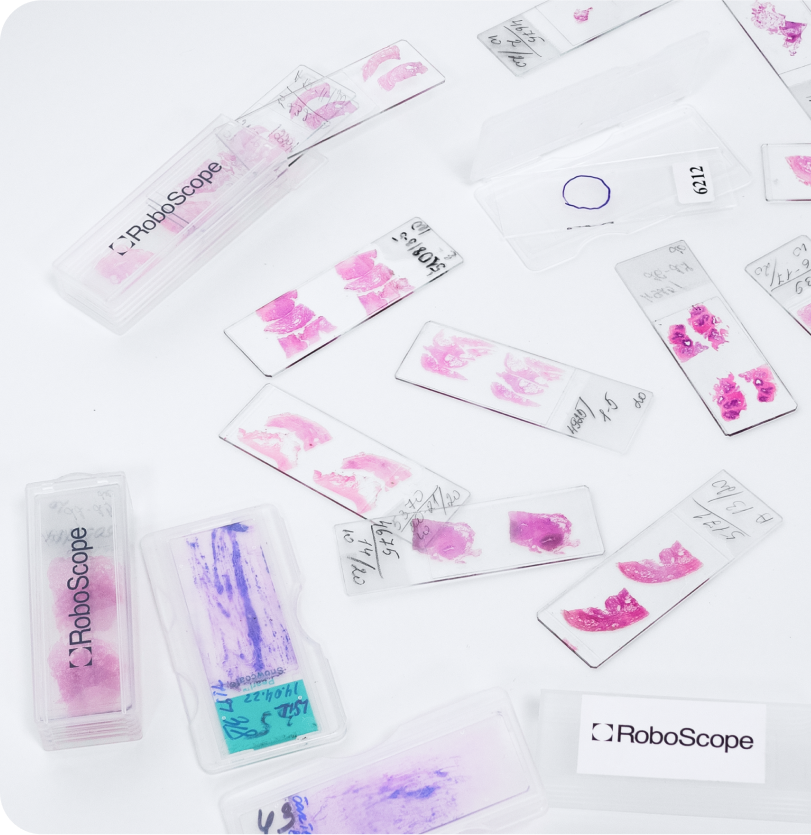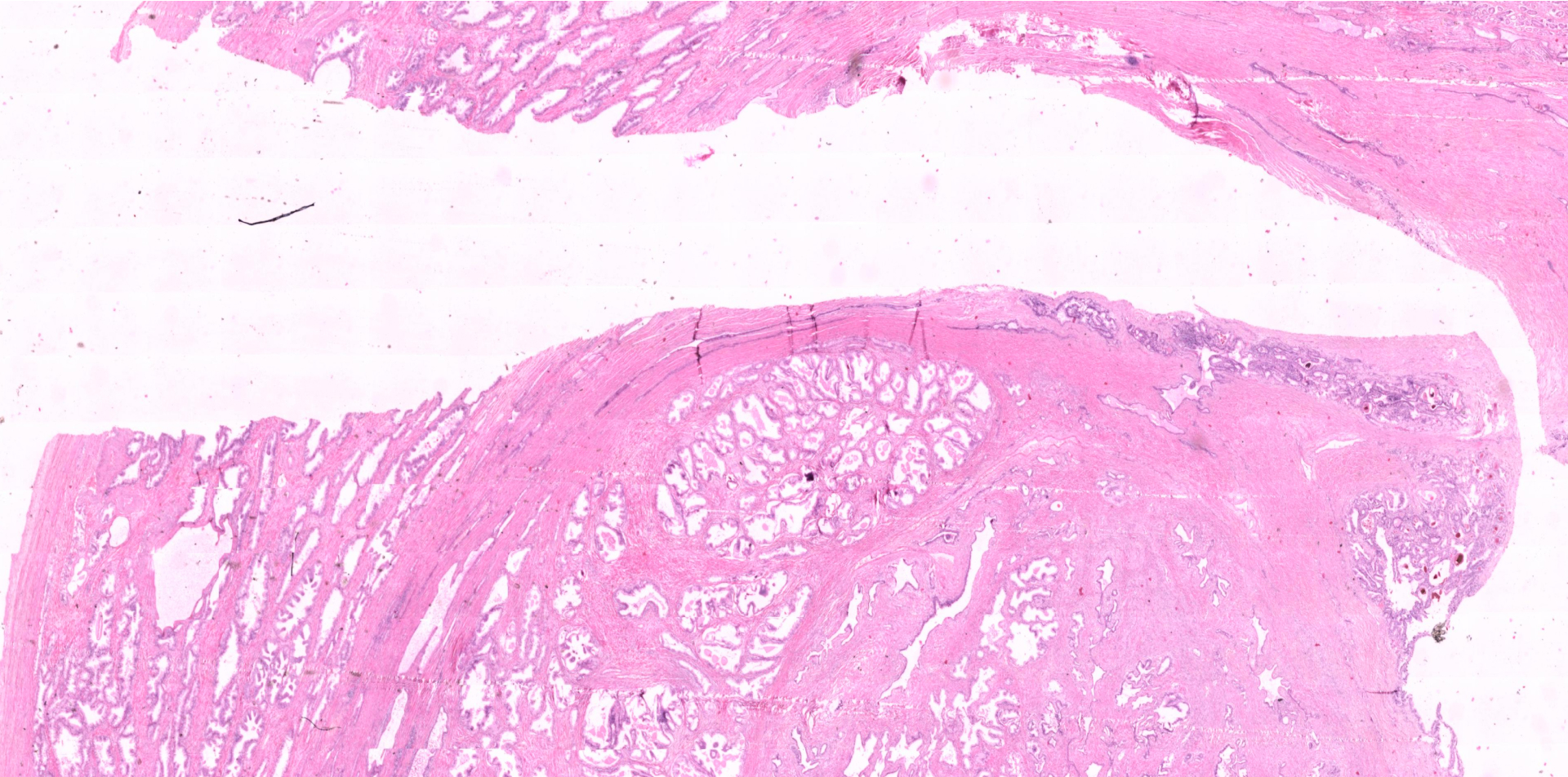 1/4
Histological scan of the prostate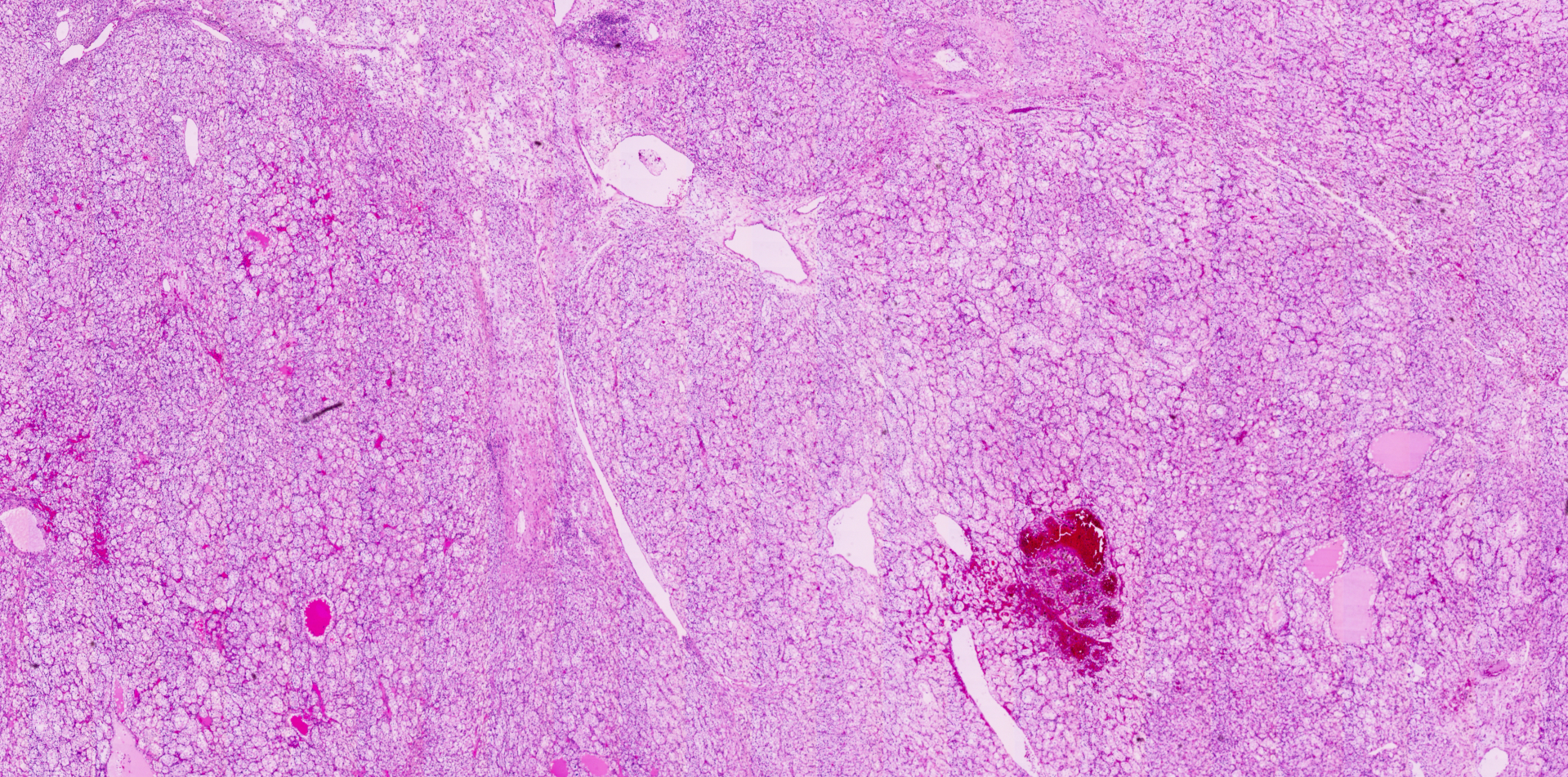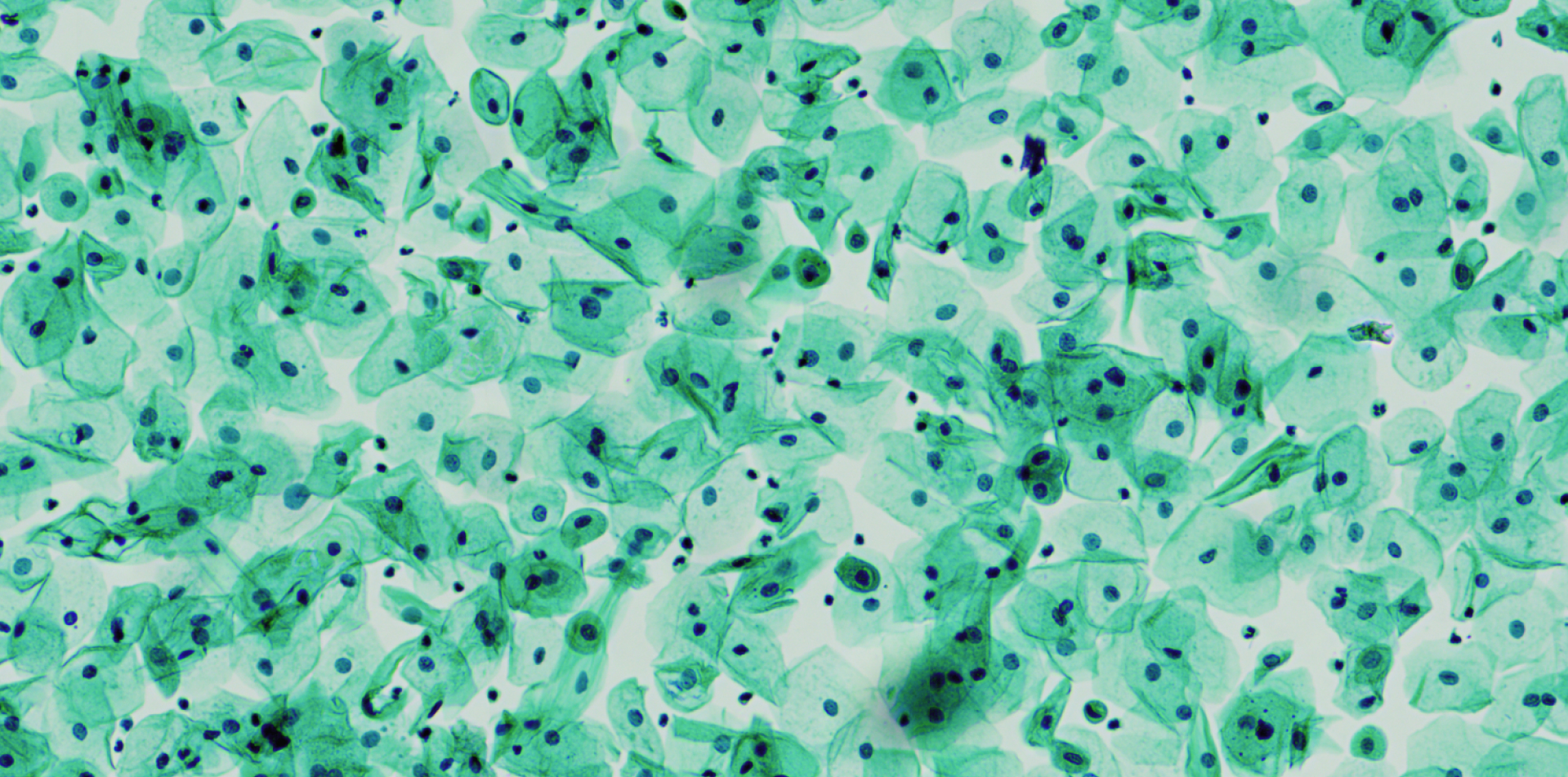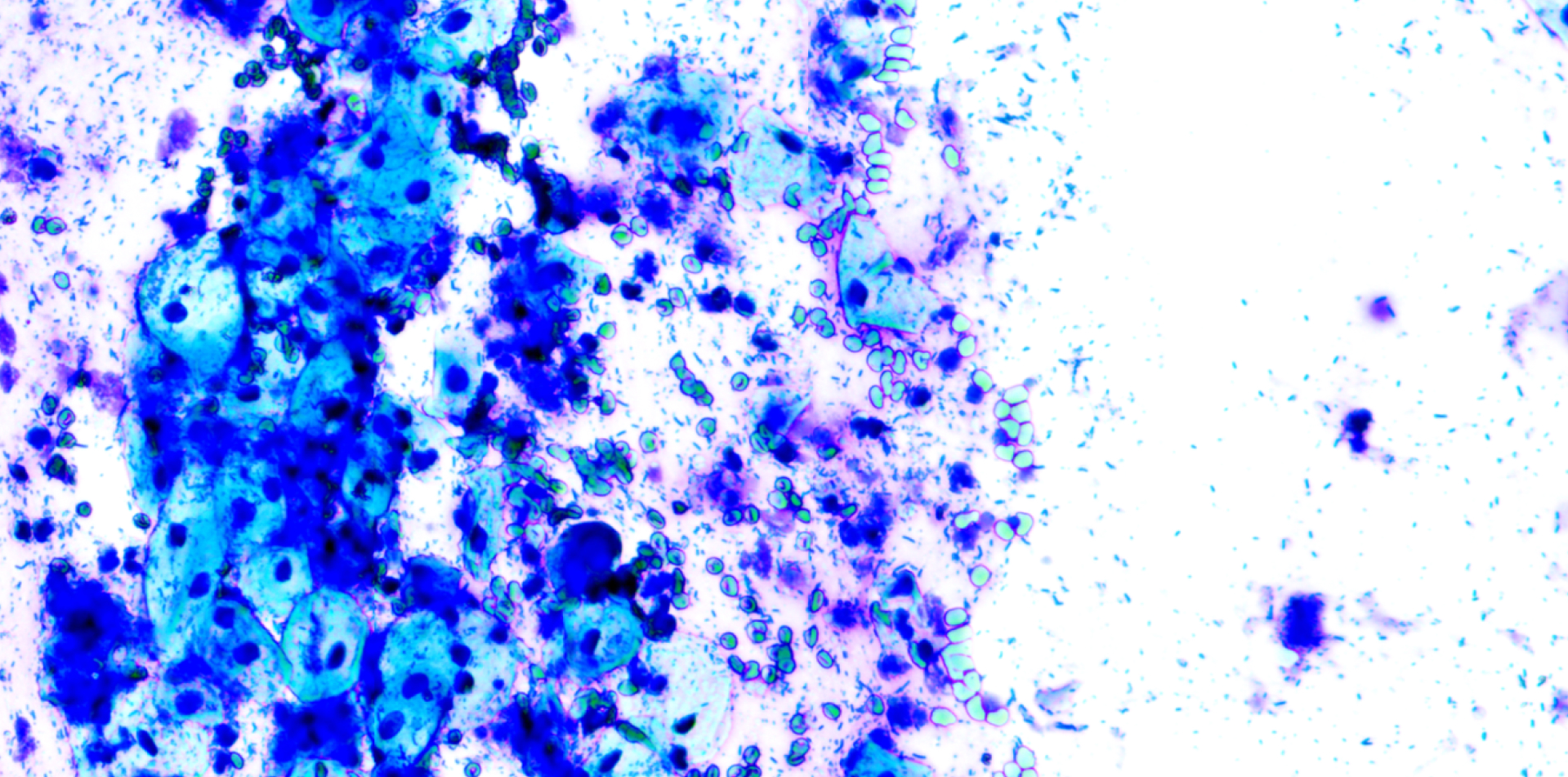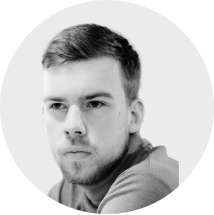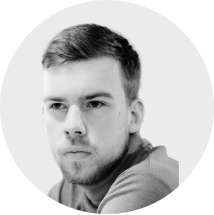 Ilya Efremov
CEO
Russian Technological University, Institute of Information Technology, Department of Applied Mathematics, area of study "Information-analytical and control systems" 2016 - 2020. From 2020 to 2022, Operations Director of UroWeb LLC.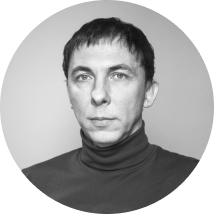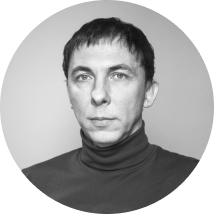 Igor Boltov
СТО
Kuban Technological University, Faculty of CTAS ("Computer Technologies and Automated Systems"), specialty "Software engineer" 2001-2007. Head of Software Development Group at NetHealthLab Laboratory. CTO of the telemedicine platform NetHealth.ru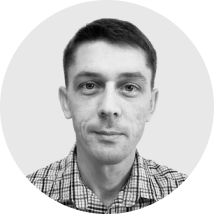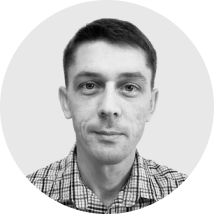 Nikolai Gonivolk
Software Engineer
College of the branch of the Maikop State Technological University, faculty of "Software for Computers and Automated Systems", specialty "Technician" 2001-2004. Maykop State Technological University, Faculty of Economics and Management at the Enterprise (Transport) with a degree in Economics-Manager 2004-2015.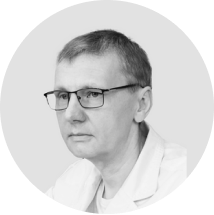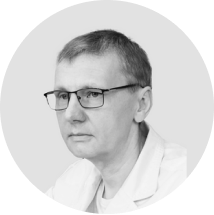 Igor Shaderkin
Scientific director
MD, PhD, Head of the Е-health Laboratory of the Institute of Digital Medicine of the I.M. Sechenov First Moscow State Medical University (Sechenov University); Moscow, Russia
Microscopy at the
digital level.
Moscow
2023