Actual problem
More than
7 million
pathomorphological examinations are carried out annually in Russia. However, the percentage of digitization of the received data remains
extremely low
. The digitization of the pathology network opens up incredible prospects, the possibility of
remote
research, storage and exchange of accumulated digital data, the use of
AI
, and much more.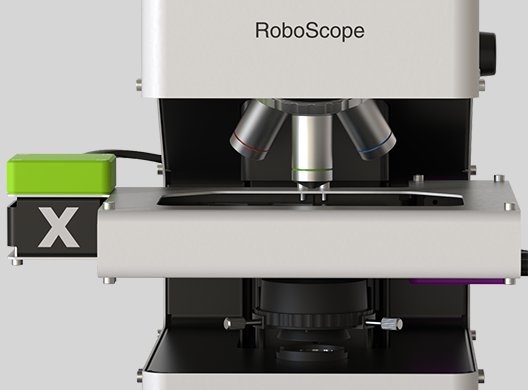 7 300 000
research per
year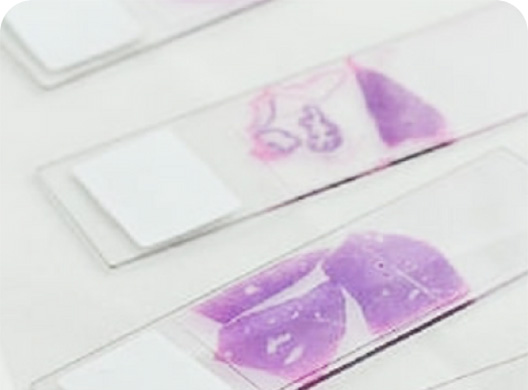 5,73
glasses on average,
calculated
for one research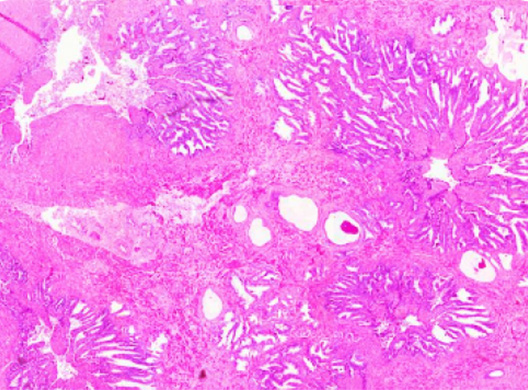 42 000 000
potentially
digitized glasses
annually
Decision
RoboScope allows you to automatically
(without human intervention)
scan and digitization of histological preparations in an open and widely used in Russia and in the world DICOM format.
Who is our solution for?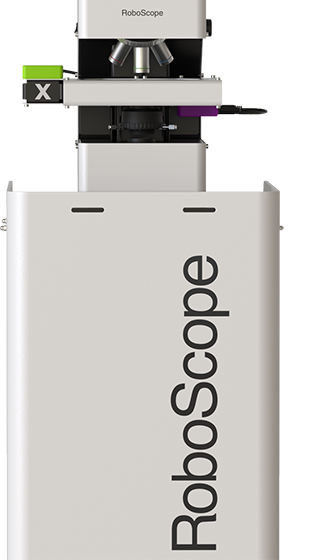 RoboScope allows you to store, exchange and accumulate
digitized data
using any specialized telemedicine platform (NetHealth in our case), allows you to create DetaSets based on accumulated knowledge for subsequent training and application of
neural networks
(artificial intelligence).
Synthesis of hardware, software and clouds provide the ability to automate many processes associated with pathomorphological scientific research,
improve the quality
study data and staging accuracy diagnoses.
Gallery
Stitching several
fields of view
(Panorama) - the resulting image is formed by programmatically stitching several fields of view.
Scanning is sequential at different degrees of magnification:
10x, 20x, 40x



Oncology
General surgery
Pathomorphology
Urology
Gynecology
Gastroenterology
Proctology
Dermatovenereology
Pulmonology
Other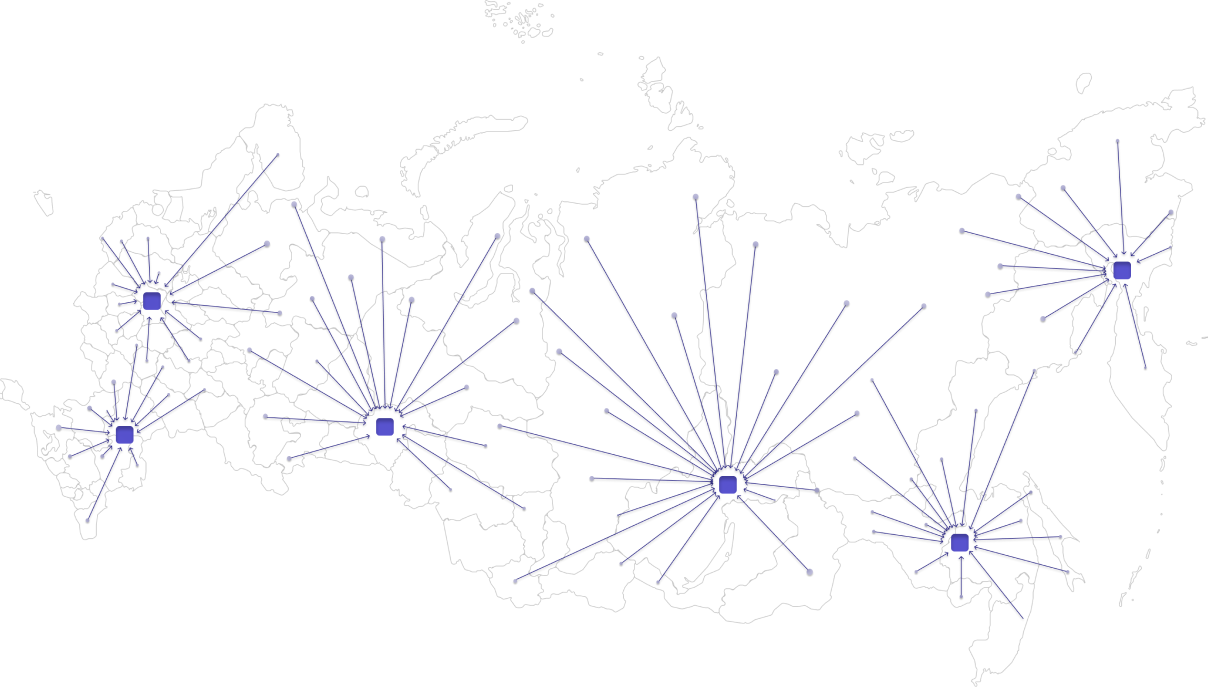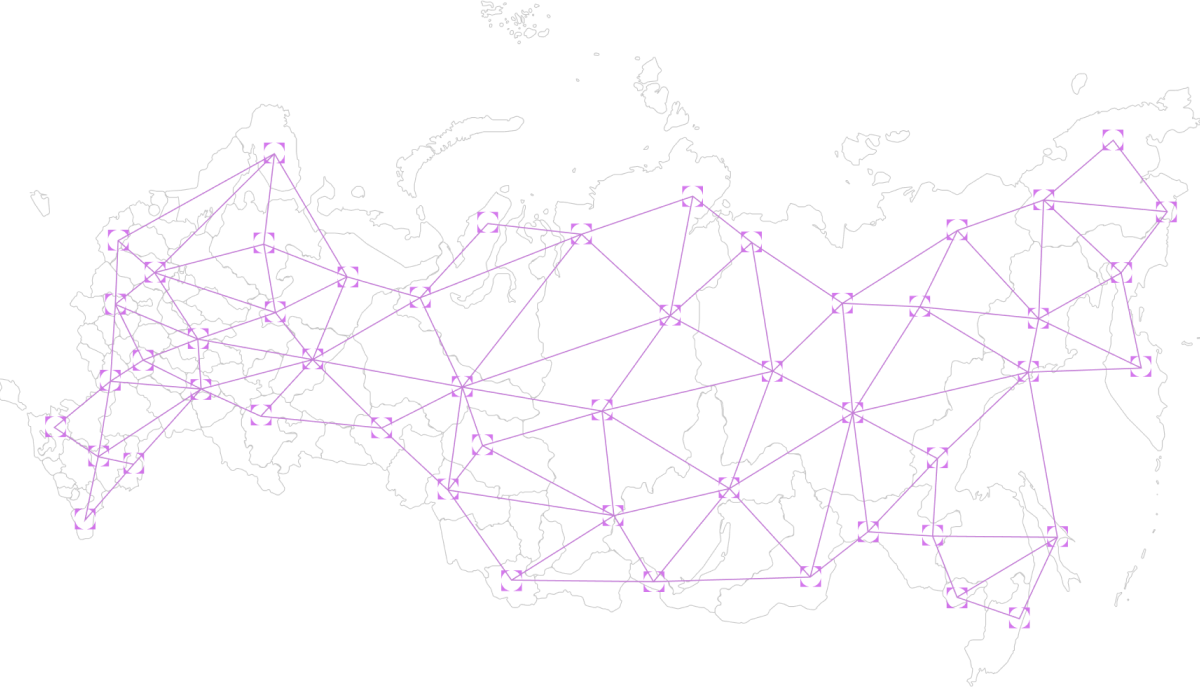 Russian News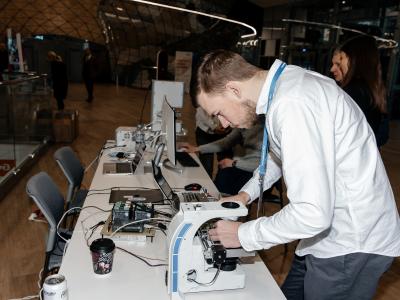 8 December 2022
RoboScope at the VII Telemedforum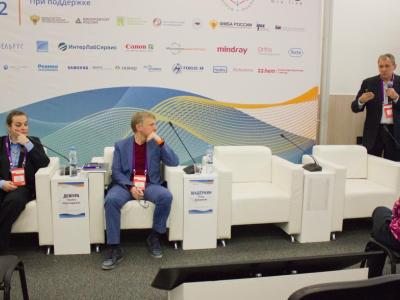 26 September 2022
Digital transformation of the pathology service: a bridge between the clinician and the pathologist
Team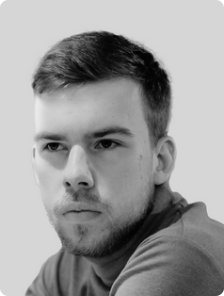 Ilya Efremov
СEO
Russian Technological University, Institute of Information Technologies, Department of Applied Mathematics, area of study "Information-analytical and control systems" - 2016-2020.
From 2020 to the present, Operations Director of UroWeb LLC. «UroWeb»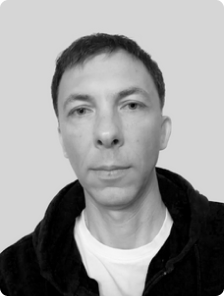 Igor Boltov
CTO
Kuban Technological University, faculty of CTAS ("Computer technologies and automated systems"), specialty "software engineer" - 2001-2007. Head of software development team at NetHealthLab
CTO of the telemedicine platform NetHealth.ru
Alexander Tertychny
Medical expert
MD, PhD, professor of the Department of Pathological Anatomy at I.M. Sechenov First Moscow State Medical University (Sechenov University) Moscow, Russia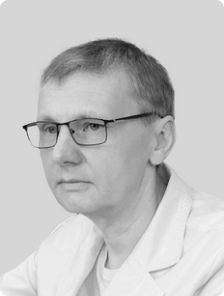 Igor Shaderkin
Scientific adviser
MD, PhD, Head of the Е-health Laboratory of the Institute of Digital Medicine of the I.M. Sechenov First Moscow State Medical University (Sechenov University); Moscow, Russia
Contact us